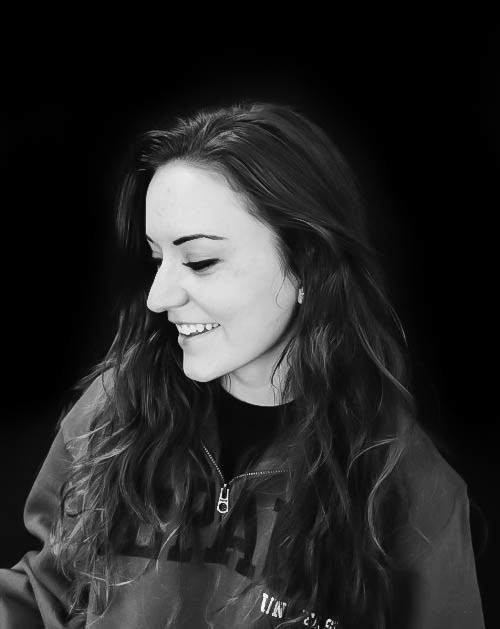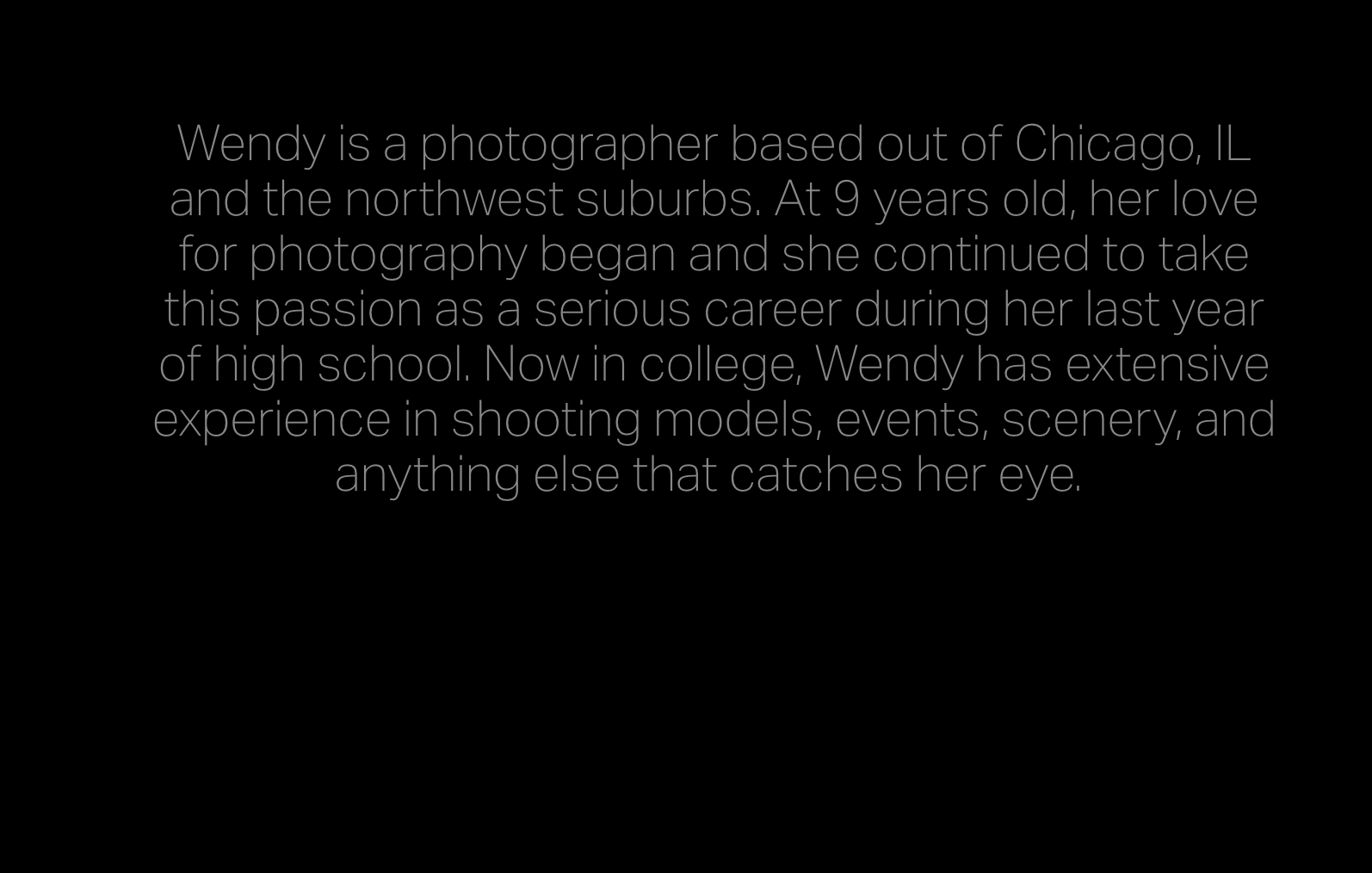 Headshots  //  $80/session
Individual Photoshoot (modeling, school portraits, etc)  // $140/session
Family Photos  //  $150/session
Public Events  //  $20/hour
Set Photography  //  $20/hour
- Rates are not based off of a certain number of photos. In each session, Wendy will take as many photos as possible within the scheduled amount of time and transfer the decent photos to you afterwards electronically. If there is a certain amount of photos that you need, please note so in your request (price negotiations may be available). 
- There is no added editing fee for your photos. All edits to your photos are automatically included. If you prefer to not have your photos edited, or prefer a certain style of edits, please note so in your request.
- Wendy does not currently have an official studio (this means that she also does not have studio lights or backdrops). When booking a session, you will agree upon a location that best suits the type of photos that you need.
- Types of photoshoots are not limited to what is listed above. Wendy is open to any type of shoot that you may need. Please make sure to specify what kind of photos that you are looking for in your request.
- Wendy is based out of the north side of Chicago as well as the northwest suburbs. If your preferred location for your shoot exceeds 60 minutes worth of travel time from either of these locations, a travel fee may be added.